Support Health & Wellbeing
HOMEOPATHY AWARENESS WEEK
Previous Campaigns
Homeopathy Awareness Week was started in 2000, with the aim of providing information to the public about the many benefits of homeopathy. Initially, a different health topic was explored each year, ranging from homeopathy for mother and baby (2003), to homeopathy and sleep disorders (2011). More recently, the campaigns have focussed on providing more general information about homeopathy as a natural, safe and effective system of medicine, which supports overall health and wellbeing.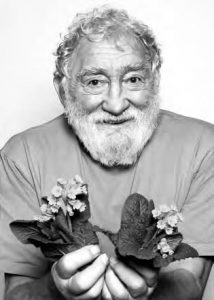 2012
From 2012 onwards, the campaign started to focus on patients themselves, and how homeopathy has helped them. The theme, 'Homeopathy Works', was headed by a number of celebrities who use homeopathy to keep them healthy.  They included the actress Susan Hampshire, and the broadcaster, environmentalist and botanist, David Bellamy.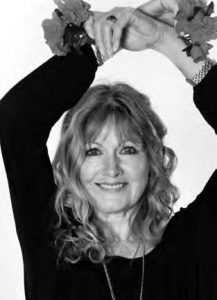 2013
More celebrities supported the Homeopathy Awareness Week campaign in 2013, including Debbie Moore, founder of the Pineapple Dance Studio, plus sprinter James Ellington, and Peter Hain, who was an MP at the time. Their message was 'Homeopathy works for me', and their involvement with the campaign helped to raise media awareness of homeopathy as a healthcare option.

Two other important developments occurred as a result of the 2013 campaign.

1. 4Homeopathy, a collaboration of representatives from UK homeopathy, launched a new website called 'Find a Homeopath', which included a searchable database of qualified, registered UK homeopaths, making it much easier for members of the public to find a registered local practitioner. The website also contains lots of useful information about homeopathy in general, and hosts a number of brief videos featuring patients, homeopaths or animations, all of which help to gain a better understanding of homeopathy.

2. 4Homeopathy also commissioned a special logo for homeopathy.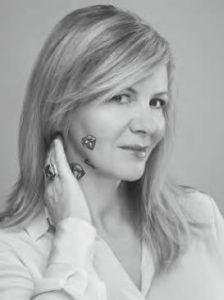 2014
The patient's endorsement of homeopathy was expanded in 2014's campaign, with more celebrities coming together to help raise awareness. Radio 2 presenter Janey Lee Grace, model and lifestyle guru, Jo Wood, together with Team GB heptathlete, Louise Hazel, all joined other celebrities to share the message; 'Homeopathy works for me'.

This was also the year when a group of colourful new characters came onto the scene: the Snooks. These specially commissioned animations are aimed at providing the public with basic information about homeopathy, in an engaging and accessible manner. They explore three main topics: About Homeopathy, Why Try Homeopathy and What Happens When You Visit a Homeopath?. The Snooks, who seem to be an adventurous bunch, also have their very own Facebook  page which you can visit by clicking here.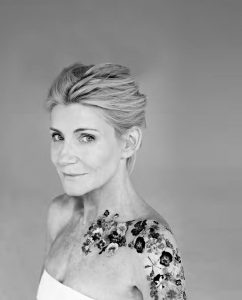 2015
Actress and TV presenter, Michelle Collins, was the ambassador for the 'Homeopathy works for me' campaign 2015, and her pictures featured in the Mirror,  Mail Online , the Daily Mail,  Closer and OK, as well as online media.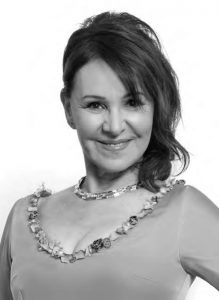 2016
The face of Homeopathy Awareness Week 2016 was Arlene Phillips, CBE, the choreographer and former Strictly Come Dancing judge. Arlene gained a huge amount of press coverage for the campaign, when she attended the National Television Awards wearing a 'living' dress decorated with real flowers

The FREE Homeopathy App was launched in 2016. The app provides a digital platform which enables the public to find a local registered homeopath, get information on homeopathy, and find out about commonly used homeopathic medicines. The app can be downloaded for free from both the Apple iTunes store and Google Play store.  Just lookout for the app called 'Homeopathy'.

The Homeopathy Hub – A brand new campaign website www.4homeopathy.org, was launched in 2016. The site is designed to help us protect patient choice and ensure that the provision of existing homeopathy services continues. The site also helps to inform healthcare decision makers about the many benefits of homeopathy. It is designed for patients, the general public and practitioners. Take a look and join the campaign to promote homeopathy!

As you can see, a lot goes on during Homeopathy Awareness Week! To see what is happening during this year's campaign, visit this year's campaign page.

For an overview of previous Homeopathy Awareness Week campaigns, please see the chart below:

Homeopathy Awareness Week campaigns; An overview
Year
Topic or activity
2000
What is homeopathy?
2001
A celebration of family health
2002
Integrated health
2003
Homeopathy for mother and baby
2004
Homeopathy can seriously improve your health
2005
Mars and Venus – Men, women and homeopathy
2006
Have a stress free summer with homeopathy
2007
Homeopathy for health
2008
Homeopathy for allergies
2009
Homeopathy – targeting symptoms of hay fever naturally
2010
Women's health
2011
Homeopathy – the natural way to sleep easy
2012
Homeopathy works – Susan Hampshire, David Bellamy and others support the campaign
2013
Homeopathy works for me – More celebrities, including Jo Wood, James Ellington and Peter Hain, join in to share how homeopathy has helped them – Find a Homeopath website launched – 'H' logo for 'homeopathy' created
2014
Homeopathy works for me – Natural choice for Michelle Collins – other celebrities lend their voice to the campaign, including Louise Hazel, Amal Fashanu and Charlotte Jackson – The Snooks arrive, to amuse, entertain and inform!
2015
Homeopathy works for me – building on campaigns from previous years
2016
Living homeopathy with Arlene Phillips – Homeopathy works for me – The free homeopathy app developed and made available to the public – The Homeopathy Hub established to support patient choice, and ongoing access to homeopathy