Homeopathy Awareness Week 2022
HOMEOPATHY AWARENESS WEEK
2022 Campaign:
This Homeopathy Awareness Week (April 10-16th) 4Homeopathy asked you how you started your Homeopathy journey. We asked you to send a photo of you saying how you first experienced Homeopathy.
Our Homeopathy Sunflower
We wanted positive stories of people's experiences of homeopathy. Patient experiences and recommendations are the greatest way to attract new people to homeopathy. Our theme in 2022 was "Start your Homeopathy journey". Homeopaths, patients, pet owners and farmers all told us how they first discovered the benefits of homeopathy.
During Homeopathy Awareness Week, we used all the positive stories on social media and our website to promote homeopathy to a wider audience, and produced a poster with everyone's stories. Our sunflower poster contained every photo that was sent to us. 
Our campaign showed unique homeopathy journeys. The stories were inspirational. Hopefully, they will inspire someone to try homeopathy for the first time to improve their health and wellbeing, and inspire the next generation of homeopaths to train.  Every day during Homeopathy Awareness Week 2022, more journeys started. Real people, real journeys, and real health benefits.
The positive stories in our sunflower helped more sunflowers to grow, and the end of week poster showed more positive stories about Homeopathy. Stay positive, tell others of your life-changing stories, and work with us to improve the health of people around the world through homeopathy.
#TryHomeopathy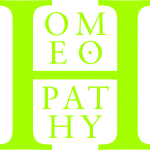 Link Together, Everyone Benefits!
You can help to promote Homeopathy Awareness Week (HAW) 2022 by linking your website to the HAW websites.
Links to websites help move them up the google search rankings, so do it today and play your part in promoting homeopathy during this week. If you don't have a page on HAW on your website then maybe this is the year to create one. By linking together we make homeopathy stronger. Please do add the links!!