Patient Choice, Patient Voice
HOMEOPATHY AWARENESS WEEK
2017 Campaign
The 2017 theme for Homeopathy Awareness Week 2017 is 'Patient Voice, Patient Choice'
Homeopathy has been part of NHS provision since 1948, yet many patients find it difficult to get a referral to consult with a homeopath via the NHS. There are several reasons for this, including the fact that many healthcare providers have a poor understanding of what homeopathy has to offer patients. For example, we know that NHS England recommends that healthcare provision should move towards delivering a more patient centred approach, where the patient has a meaningful voice in selecting their treatment option. However in reality, many patients are still viewed as a medical condition (as opposed to a unique individual), so their choice of treatment options will be limited.
In the UK, around 40,000 patients a year receive homeopathy via the NHS, and they report excellent results. Many of these patients have already received other treatments before trying homeopathy, including conventional medicine, and have found out for themselves that homeopathy works best for them.
For example, an outcomes-based study at the NHS-funded Bristol Homeopathic Hospital observed 6,500 patients over a six year period. The patients were suffering from a wide range of conditions, some of which were serious or complex. The study covered some 23,000 appointments, and the results were impressive: 70% of patients receiving homeopathy reported improved health, while 50% reported a major improvement.
There are other similar studies from countries where homeopathy is widely used, such as Germany, France and Switzerland, which all confirm that patients who use homeopathy as their treatment option experience significantly improved health and wellbeing.
So, how can we raise awareness of homeopathy for health and wellbeing? Well, this probably starts by sharing useful information about homeopathy, and that's what Homeopathy Awareness Week is all about. 4Homeopathy
4Homeopathy, a collaboration of eleven of the main organisations in the homeopathy profession in the UK, considers that it is important for the patient's voice to be heard, and their individual experience valued and acted upon. Patients also have a right to be informed about all the healthcare options available to them, so that they can base their choice on what works for them. With this in mind, the 'Patient Voice, Patient Choice' campaign has several features: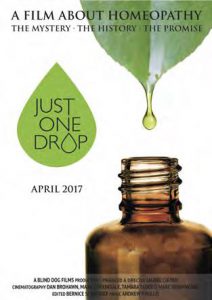 Just One Drop World Premiere
On Thursday the 6th April, 4Homeopathy is hosting the world premiere of a film all about homeopathy, entitled 'Just One Drop'.
 
Just One Drop is a documentary about homeopathy directed by American filmmaker, Laurel Chiten. This film is the fruit of over seven years' intensive work, and features interviews with homeopaths, doctors, scientists, historians and, most importantly, patients. Patients are observed in a wide range of settings, from regular clinical practice in different countries, to providing support in emergency situations, such as the devastating earthquake which occurred in Haiti in 2010. The patient's voice provides a positive, clear, and at times moving, focus of the film.
 
Following the film's world premiere, which takes place in London, Just One Drop will be screened in a number of venues across the country, and members of the public are warmly invited to attend. To find out where the screenings will take place, click here.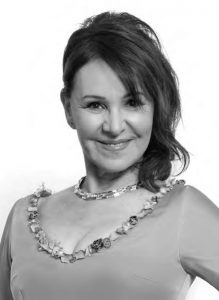 Celebrity Ambassadors
Each year Homeopathy Awareness Week is supported by Celebrity ambassadors. These people generously give their time and energy to help raise the profile of homeopathy. Many famous people use homeopathy including The Queen and the Royals, Charles Darwin, David Beckham, and Mahatma Gandhi.

You can watch a selection of short videos in which different patients talk about how homeopathy has helped them, by clicking here.
Homeopathy survey
In preparation for Homeopathy Awareness Week, 4Homeopathy organised a practitioner survey in which over 200 homeopaths were asked a range of
questions related to the types of conditions most patients present with. Practitioners were also asked to comment on overall patient satisfaction following homeopathic treatment. The table below highlights some of the results from the survey. It indicates that patients present with many different conditions, and that overall satisfaction is good.Patient satisfaction: 72 per cent of homeopathic patients rated their practitioner as either 'Very Good' or 'Excellent'
Patient satisfaction: 72 per cent of homeopathic patients rated their practitioner as either 'Very Good' or 'Excellent'
Repeat visits: Over half of Brits (59 per cent) turn to homeopathy as a health solution, because they have used homeopathic treatments before and know that they work for them
Phone a friend: Over two thirds (63 per cent) of British adults visiting a homeopathic practitioner have been referred by a friend
69% of patients presented with anxiety
31% complained of emotional issues
22% experienced stress
33% suffered from low energy and exhaustion
55% had problems related to female health (menses, pregnancy, menopause, etc.)
83% had skin complaints
54% complained of digestive disorders or food allergies/intolerances
This is why it is so important for patients to be able to choose what treatment works best for them. Patient Voice, Patient Choice!
The Snooks
If you would like to take a closer look at homeopathy in the company of some colourful friends, we suggest you visit the Snooks website. There, you can also watch the Snooks in action as they briefly explain what homeopathy is, who it can help, and what to expect when you visit a homeopath. You can find out more about the Snooks by clicking here.
The Snooks also have their very own Facebook page, where they share all their latest adventures. As you will see, they are very busy, and certainly travel to some interesting places. To see where, and what they get up to, click here.