HOMEOPATHY AWARENESS WEEK
Each year, from the 10th to the 16th April, homeopaths, patients of homeopathy, and others interested in natural healthcare, come together to celebrate Homeopathy Awareness Week.  It is also a commemoration of the birth date of Samuel Hahnemann, the founder of homeopathy, who was born on the 10th April, 1755.
Homeopathy Awareness Week is both a national and an international event. It provides homeopaths with the opportunity to organise a range of activities aimed at raising public awareness of the many benefits of homeopathy, a gentle, safe and effective system of medicine. This makes it a really good time for you to find out more about what homeopathy is, who it can help, and where to find a qualified practitioner. Michelle Collins says "I am passionate about personalised and approachable healthcare. Homeopathy treats the individual as a whole, taking into account mind and body which is important. You feel in control of your health when using the remedy and other complementary medicine."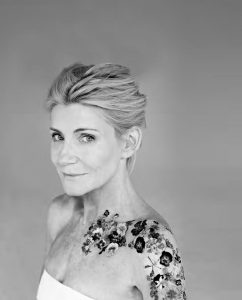 All sorts of events take place during the week. A number of high profile celebrities routinely use homeopathy to support their health, and enhance their overall wellbeing. During Homeopathy Awareness Week, they join in the national campaign to promote homeopathy, and share their positive experience of using this gentle system of medicine, through various media outlets.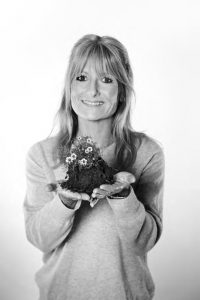 Gaby Roslin says "I find homeopathy incredibly useful for keeping me and my family healthy. I depend on it and have a kit of homeopathic medicines ready for what day-to-day life might bring. Homeopathy works extremely well on children. I'm extremely pleased to be associated with the campaign to raise awareness of homeopathy and how it can be used more widely in healthcare today."
To see which celebrities have been helped by homeopathy, and how, visit the 'Previous Campaigns' page
Regionally, some practitioners organise free introductory talks in their area, or provide low cost, try-it-and-see, consultations. To find a registered homeopath near you, visit www.findahomeopath.org
Did you know that across the world, millions of people use homeopathy each year?
In the UK, 12% of the population (that's nearly 8 million people) already know that homeopathy works
Homeopathy is part of national health systems in the UK, Germany, France, Switzerland, India and Brazil
In India, 100 million people depend solely on homeopathy for their medical care
In France, 56% of the population use homeopathy
100 million EU citizens use over-the counter or prescribed homeopathic medicines
Over 200 million people around the world use homeopathy
That means homeopathy works for over 200 million people each year!
Why do over 200 million people choose to use homeopathy as their treatment option each year?
There are lots of reasons, and here are a few examples:
Homeopathy is a natural, safe, gentle system of medicine which works
Homeopathic medicines are prescribe according to the specific, individual needs of each patient
Homeopathic medicines are safe, non-toxic, and rarely produce unwanted effects
Homeopathy can be used by everyone, including babies, children, adults, the elderly, and women during pregnancy – and even animals, too
Homeopathy can be used alongside conventional medicine and other treatments
Would you like to find out more? Then see 'About Homeopathy'
Stacey Dooley says "It might seem odd that I choose to do a job which involves a LOT of long haul flights when I'm a very nervous flyer! I first discovered homeopathy when a friend suggested trying it to overcome my phobia of flying and I haven't looked back since – it really has worked!